Plan Your Cappadocia Hot Air Balloon Tour!
Hot air ballooning in Cappadocia is a great way to see the region from a different perspective, and it's something that everyone can enjoy. There are a few things you'll need to do in order to make sure your hot air balloon experience in Cappadocia goes as smoothly as possible!
What to Know Before Your Cappadocia Hot Air Balloon Experience
Timings
Best Time to Visit
Location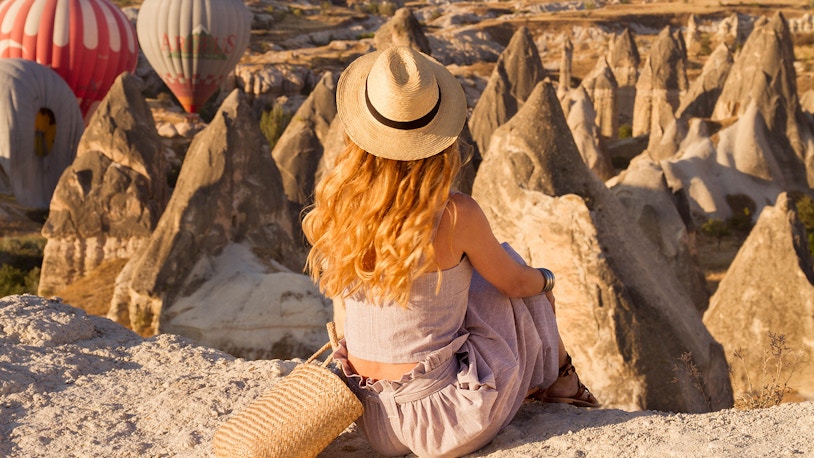 Expect to be awake super early in the morning, as hot air balloon tours in Cappadocia commence before sunrise so as to take advantage of the cooler winds at the time.
Take-off during summer: 3:45am - 5:00am
Take-off during winter: 5:00am - 6:00am
Duration of the experience: 1-3 hours, depending on your ticket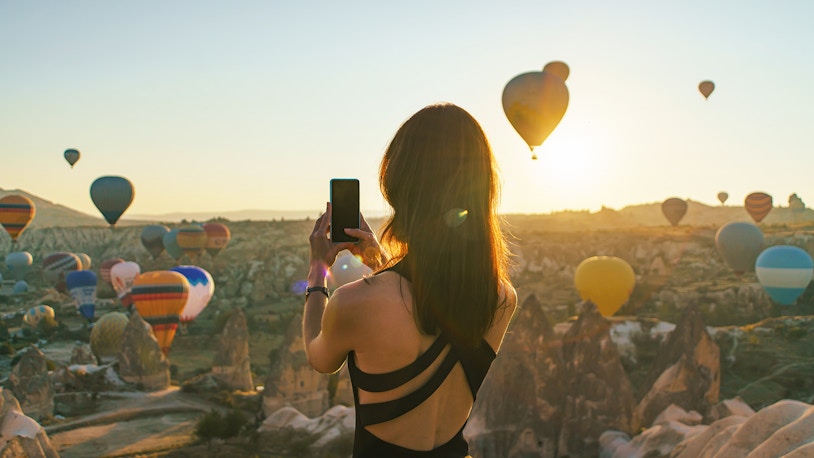 Hot air balloon tours are available throughout the year. Summer in Cappadocia can get quite hot and winters can be cold and snowy. So the best time to go on a hot air balloon tour in Cappadocia will be during Spring (April to June) and Fall (September and October). During these seasons, there will be lower chances of cancelation due to bad weather conditions. 
In addition to the ideal weather, the skies of Cappadocia during these months are graced with magnificent, vibrant colors at sunrise and sunset. This spectacular scenery creates a picturesque backdrop for a mesmerizing hot-air balloon ride in Cappadocia.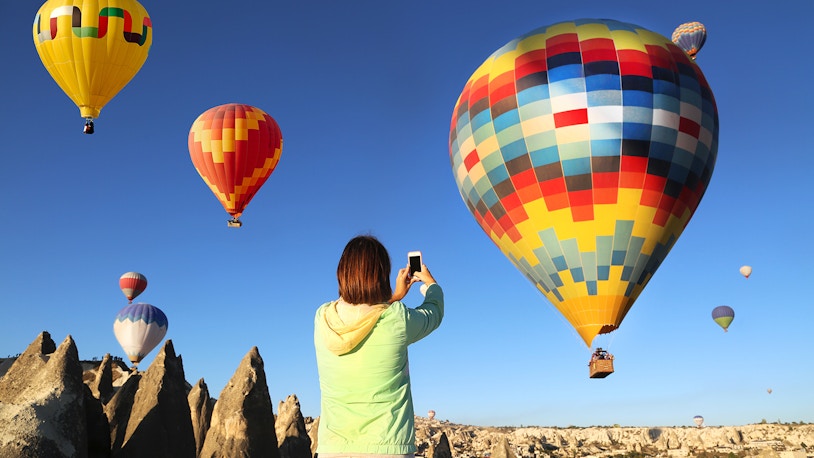 Goreme is known for its breathtaking views from above, and the perfect way to experience it is with a hot air balloon ride. Pick-up for the flight takes place in the center of town, where passengers will be escorted by their pilot to the launch platform.
Location: 50180 Göreme, Turkey | Find on map
More Things to See In & Around Göreme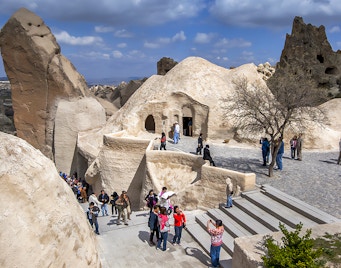 Göreme Open Air Museum
Located in Cappadocia, this museum is home to many of the best-preserved Byzantine frescoes in the world. You'll be able to view them up close as you wander through several churches, chapels and monasteries that have been carved into the soft volcanic rock.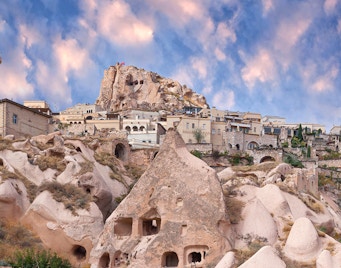 Pigeon Valley
This impressive tourist attraction sports hundreds of man-made pigeon houses carved into the soft stone cliffsides. These dwellings were used for centuries by local people to raise pigeons for food and fertilizer.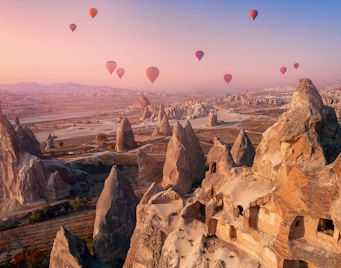 Göreme National Park
With its magnificent cave dwellings, rock churches, underground cities, and incredible landscapes, the Göreme National Park has something to offer everyone. Whether you're a nature lover or a history buff, the park will leave you with some amazing memories.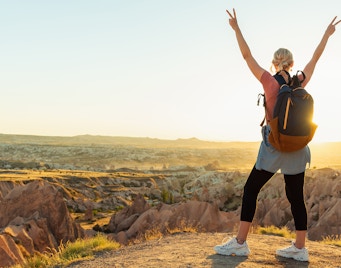 Sunset View Point
Whether you're just looking for a great photo opportunity or wanting to soak up the natural beauty of the area, this viewpoint has it all. The rolling hills and valleys of Cappadocia are particularly beautiful at sunset - there's something magical about watching the sun dip over the horizon as it casts its warm glow across the landscape.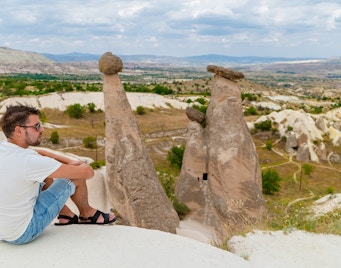 Pasabag Valley
Pasabag Valley's unique rock formations have been around for centuries and make for some truly stunning photographs. It's also a great spot for hikers, as there are plenty of trails that wind through the area's fascinating landscape.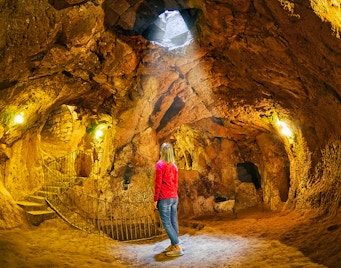 Underground City
When you enter Göreme Underground City, you can explore corridors, living quarters, kitchens and even churches carved directly into the tufa rock. All these were made by hand as no machines existed back then. You'll find fascinating frescoes still intact on some walls, giving you an insight into what life must have been like for those who once lived here centuries ago.